My Bambina (1966 Fiat 500) is on the road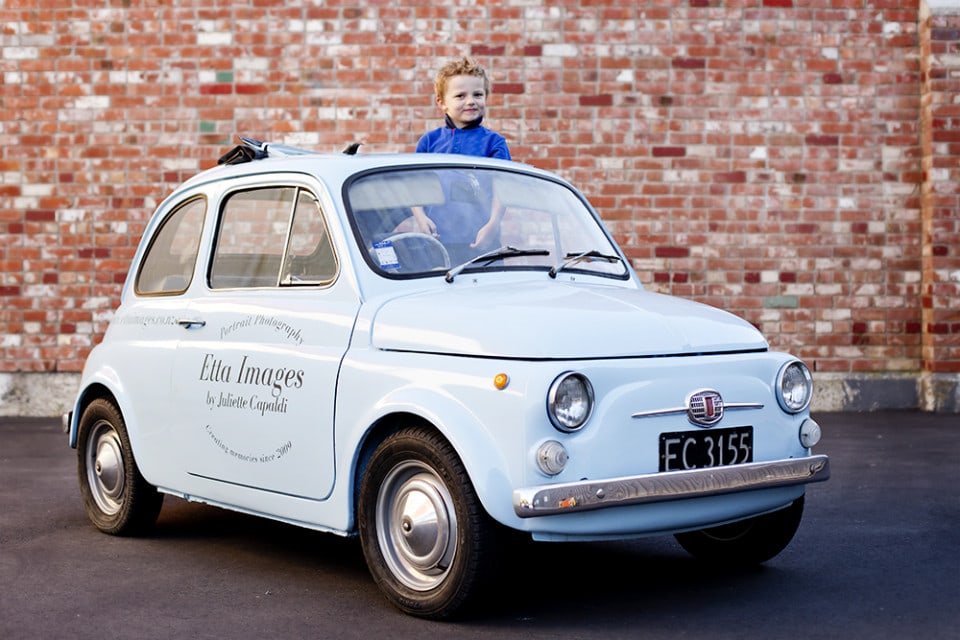 Its been a long time coming. I love the old Fiat 500's, and when I was last in Italy in 2011 I could not help photographing everyone I saw.
It was Rob's idea (my husband) to make it a company car, and so earlier this year we brought one down from the North Island, fixed it up and got it painted.
Its now been signwritten by The Signwriter, and here is my son checking out the sunroof! Yay!